Chickpea Curry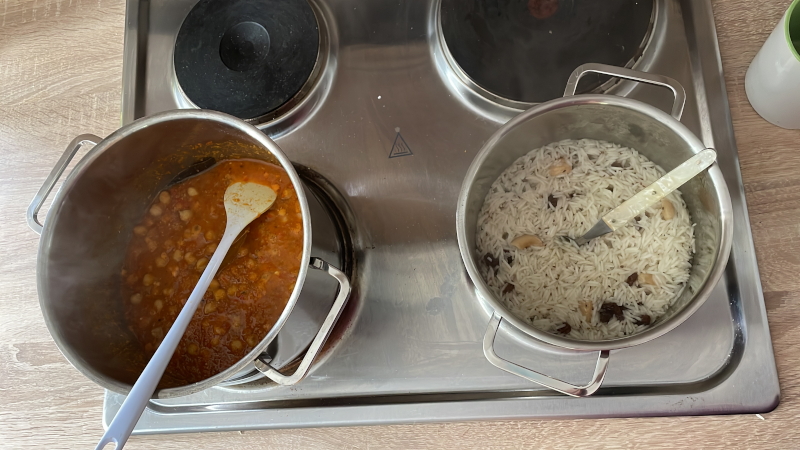 A delicious and easy-to-make chickpea curry recipe that goes well with rice.
Ingredients
1 big tomato
1 onion
1 chili
Oil
1 tsp cumin seeds
1 bay leave
1 tsp ginger garlic paste
1 tsp coriander powder
1/2 tsp chili powder
1/4 tsp turmeric
1/2 tsp chicken masala
1/4 tsp Garam masala
1 can chickpeas, drained and rinsed
Water
Salt
Instructions
Blend one big tomato, one onion and one chili into pieces.
Heat some oil in a pot or pan with cover, add one teaspoon of cumin seeds and one bay leave. Cook it for a bit.
Add one small teaspoon of ginger garlic paste and then add the prepared paste. Cook for a few minutes.
Add one teaspoon of coriander powder, half teaspoon of chili powder, 1/4 teaspoon of turmeric, and half teaspoon of chicken masala. Mix it.
Add 1/4 teaspoon of Garam masala and cook it for a minute.
Add the drained and rinsed chickpeas, enough water to cover the chickpeas, and salt to taste. Cook it for around 10 min.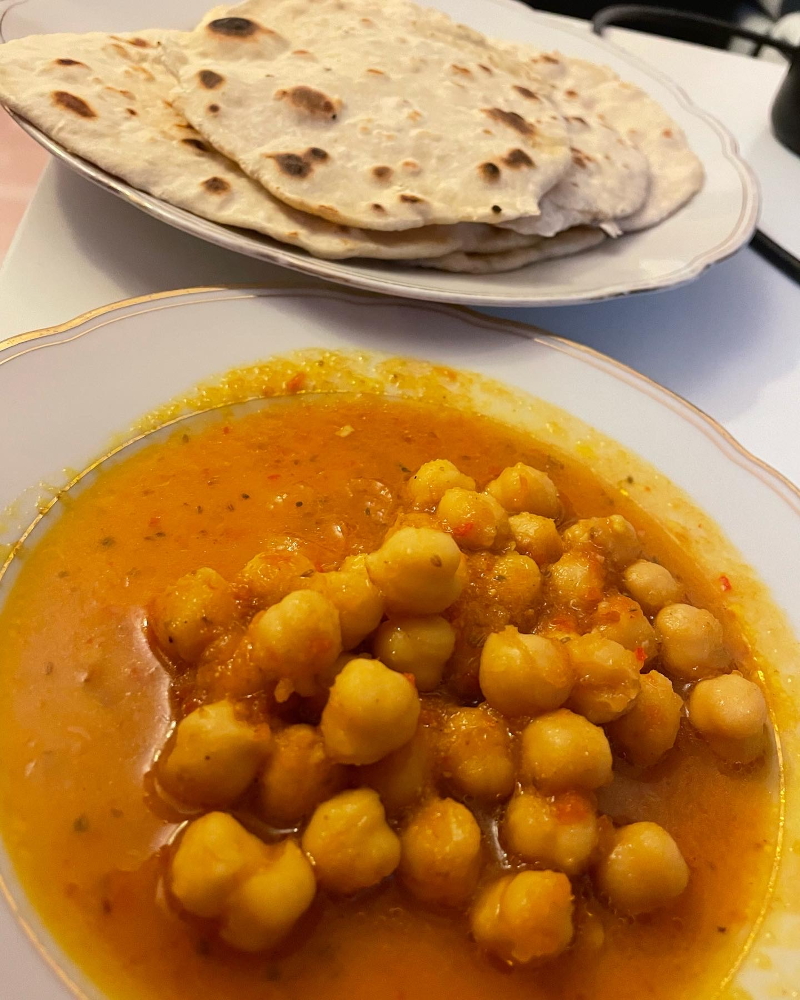 Comments
You can use your Fediverse (i.e. Mastodon, among many others) account to reply to this post.